Buying or Leasing a MINI During Coronavirus (COVID-19) in Albuquerque
Are you interested in buying or leasing a MINI small sports car or crossover in Albuquerque during the Coronavirus (COVID-19) quarantine? The good news is that Sandia MINI remains open as an essential business to the Albuquerque community. Best of all, to help serve our loyal MINI customers, Albuquerque MINI incentives have never been better.
How to Buy a MINI Car Safely During COVID-19
We've done our best to make leasing or buying a MINI small sports car or crossover as safe as possible during the Coronavirus (COVID-19) outbreak in Albuquerque. Following guidelines from national, state, and local authorities, as well as the CDC and WHO, we have implemented strict procedures to protect both our customers and employees. This includes online shopping, complimentary local delivery and trade-in pickup, social distancing, and nearly touchless delivery by trained associates.
---
Finding the right finance plan for you is a large part of also finding the ideal vehicle for your travels around Albuquerque, Sandia, and Rio Rancho. To help with this crucial step of the car-buying process, we have a dedicated finance team at Sandia MINI! The experts at our finance center will provide you with the assistance and resources you require to easily move through the financial process.
Our detail-oriented financers are happy to answer any questions you may have. They'll guide you through all the integral aspects of automotive financing, too. Whether you're looking to finance a brand-new MINI Cooper model or one of the many pre-owned vehicles in our inventory, our experts can help you drive off the lot behind the wheel of a vehicle you love.
Before diving into financing, be sure to learn about all the services and resources our center provides!

Working with You to Build the Right Plan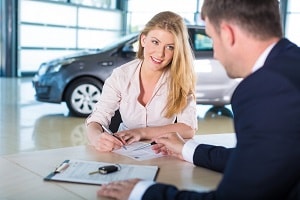 Choosing a plan that fits your lifestyle and preferences is a major part of the overall finance process. There are quite a few different payment structures you can choose from. This diversity is a good thing! Why? Well, it makes it easier for you to land a structure that fits your unique needs. How do you go about choosing the right option, though? Luckily, our consultants can help with that.
After years of experience in the industry, every expert understands the subtleties of financing and will work to secure the right plan for you. They'll start by asking you questions, taking the time needed to learn about you as a person. Once they get a firm grasp on your unique situation, they can make suggestions that are tailored to you.
If you have specific questions, they'll be more than happy to thoroughly answer them. A couple of the basic topics you'll go over include leasing, buying, and the advantages of long-term and short-term payment plans.
MINI Cooper: Credit & Loans

Another integral part of financing your favorite MINI model, such as the classic MINI Countryman, is securing the proper loan. We understand how important this part of the process is, which is why we've built tightknit bonds with local lenders. Given our close connections, we can help you receive a loan with worthwhile terms.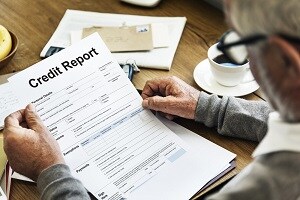 Credit plays a key role in determining the type of loan that you can land as well. If you want to boost your credit score, our team will offer guidance to help you achieve your goal. A few suggestions you'll want to keep in mind include:
Pay your bills on time
Keep your balances low
Dispute any inaccuracies on your report
Online Tools & Deals for Financing a MINI

Many of the online tools we provide give you further insight into the financing process. For example, the trade-in calculator and payment estimator both go a long way towards helping you build the proper budget.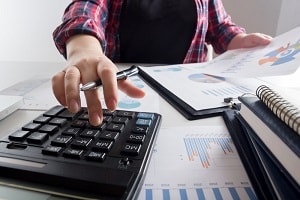 The pre-approval form, which you can fill out whenever you'd like, is also handy. To improve your overall value, we also have specific financing options, such as terrific lease deals, on your preferred MINI model.
Utilize the Resources at Our MINI Financial Center
Are you eager to learn more about financing your favorite MINI model? If so, stop by the Sandia MINI Finance Center or reach out to us online with any inquiries. Our primary goal is to help each member of the Albuquerque, Sandia, and Rio Rancho communities land a vehicle that they can feel good about!
---
MINI Finance & Leasing Center Albuquerque | Sandia MINI
MINI Auto Finance FAQ
---
Is Leasing a Car With Bad Credit Possible In Albuquerque, NM?
While a poor credit score can make auto leasing difficult, it's certainly not impossible. Contact Sandia MINI to see if you qualify for leasing a car with bad credit in Albuquerque, NM. Submit for MINI pre-approval today.
---
What is the Best Place to Trade In a Car In Albuquerque NM?
Looking for the best place in Albuquerque, NM, to trade in a small sports car or crossover? The team at Sandia MINI can help you get started. Buy, sell, or trade with us today.
---
What Do MINI Car Dealers Look for in Credit Score in Albuquerque NM??
MINI car dealers look for many credit factors when approving auto loans and leases in the Albuquerque area. In addition to your credit score, they also look at total income, total debt, and repayment history. Contact Sandia MINI today to apply for pre-approved auto financing.